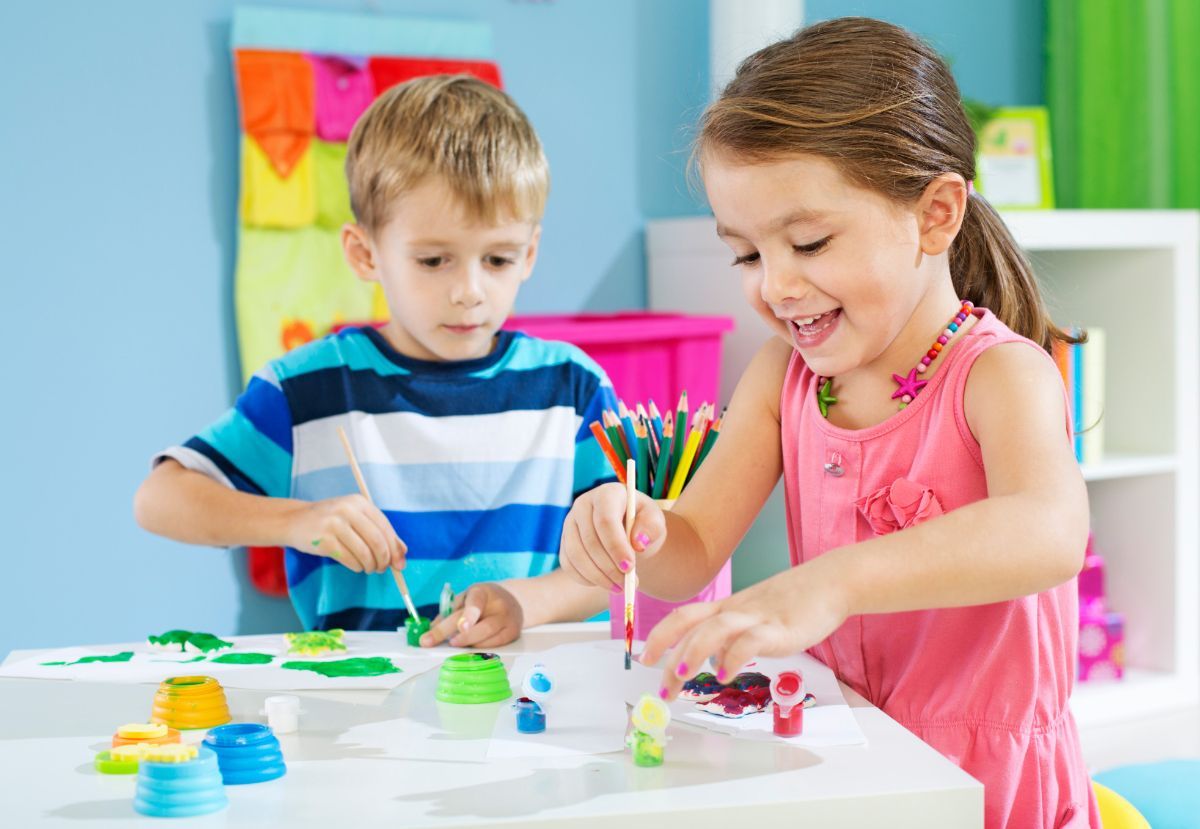 Painting is the very first, simple and affordable creative method of development that every child loves to do. This process is very important and necessary to increase children's intelligence. They do not need to be forced and persuaded to pick up paints, felt-tip pens or pencils, as children really enjoy doing this.

And of course, every parent loves it when their children present them with their drawings.

Drawing classes develop attention, fine motor skills, memory and speech apparatus.

It is this process that favorably affects the psyche of the child, helps them to be stable in stressful situations, and enables them to study well in the future. That's why drawing is in the program of kindergartens and elementary schools. But, of course, it's very accessible and should be part of your child's practice at home.

In this article we want to talk about the benefits of drawing for children.

As mentioned above, drawing is a necessary activity for the development of children. It helps to improve fine motor skills, coordination of movements and prepares hands for writing. Drawing helps to build neat handwriting.

If the child has well-developed motor skills, it will positively affect their attention, memory, speech and the state of their nerve cells. The drawing process helps create coordination between hands and eyes.

Children learn to develop figurative thinking, imagination and memory training. If a child learns to portray a certain specific object, then they begins to remember it, therefore, its good training for memory. With the help of art classes, the child learns to analyze the appearance of objects and to compare them with each other. They learn to understand the importance of the size of objects and correctly correlate them.

If children draw from nature, they learn to determine the color, volume, proportion, texture and shape of the subject.
During the drawing process, young artists become acquainted with a variety of colors and shades. They have the opportunity to express themselves, show emotions and reflect their impressions.

With the help of this creative process, children develop an interest in the world around them, observation develops, they begin to understand the importance of the various small details of objects.

If such art classes are regular, then it teaches the child to correctly allocate their time. They learn to be patient and disciplined.

During the creative process, children show imagination, they develop associative thinking, they learn to be observant and attentive. The little creators fantasize, transform something, try to find various artistic and non-standard ways of solving a course of events.
Drawing develops in children an eye estimation and orientation in space. It also introduces the child to the world of art culture and visual arts, it develops an aesthetic taste in them. Over time, after drawing, children begin to distinguish between very small details, compare them and highlight the general elements.

The child learns to complete the things that they began to do, to find, parse and correct errors.

The picture can help to demonstrate which psychological state the child is in. This activity is calming and necessary for children who are prone to capricious and neurosis.

You can use a lot of different materials during the creative process.

Wax crayons prepare a children's hand for writing. It is very interesting for children to combine them with watercolors which can't cover over wax crayons and the paint remains on a multi-colored background.

Markers and pencils help to form the correct delivery of the hand, and when the child paints small objects, they improve their coordination of finger and hand movements. When the mixing of colors takes place, the child has an idea of ​​colors and can freely express their emotions.

Sand is an untraditional way of drawing, which has recently become very popular. Using sand, you can draw on glass or any dark background.

Cereals are also considered an unconventional material for drawing. They can be painted on the paper sheet, pre-lubricated with glue.

Such drawing is useful in that fine motor skills and tactile sensations develop during this creative process.
Stamp drawing is a very interesting drawing method. Stamps are made very easily: from apples, potatoes, sponges, cardboard boxes, etc.

All these methods and tools are easily combined with each other, all together or separately. This will enable children to show imagination and to compare the features of all these tools.

To summarise, artistic creativity is really not only an entertaining activity, but also a necessary and useful process for children and for adults. This is another great reason to spend quality time with your child in a constructive way.