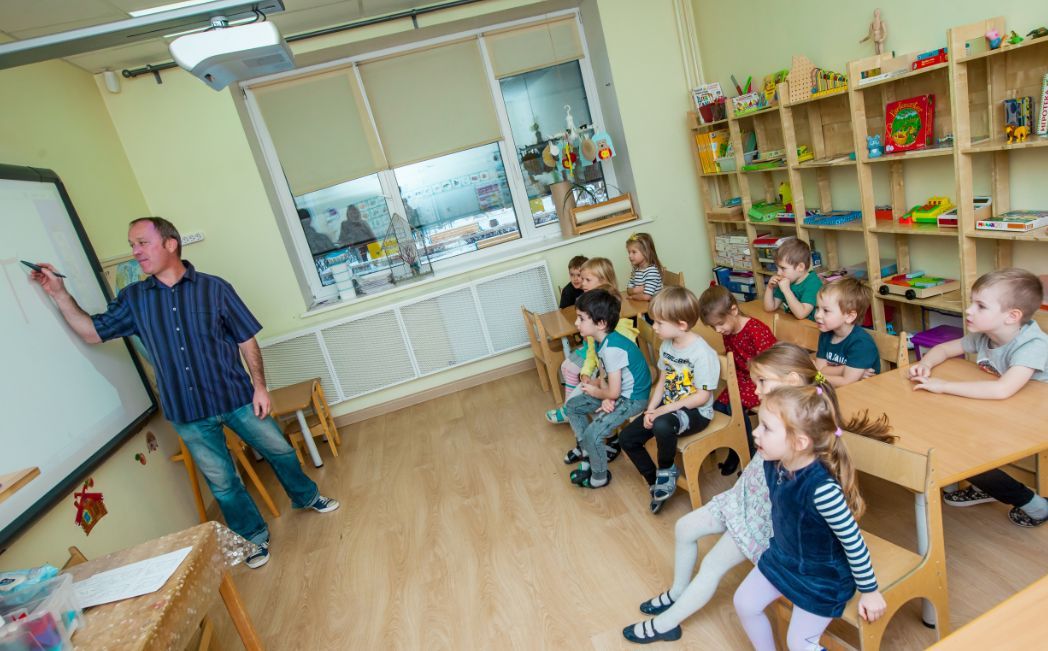 A lot of parents often ask the questions about foreign languages. Which language should a child learn and how many languages can they learn, one or two, or maybe three?
A special case is considered when in one family mum and dad speak different languages, and in their surroundings, for example at kindergarten, the child's friends speak a third language. In some countries, this is considered the norm, because it is constant language practice. For example, on the island of Mauritius, the state languages ​​are French and English, and most of the population speak Hindi.

In Switzerland, there are three national languages-French, Italian and German. All of them are required for studying. Moreover, there also exist a local Swiss dialect. Indeed, in the international environment, there are many examples where children are learning more than two languages ​​at the same time. At our kindergarten it is also not that uncommon. International children learn their native language at home, and in the kindergarten Russian and English languages.

Many mothers and fathers living in their homeland give their children several foreign languages ​​to study at the same time, and they are confident that this is good practice for the child.
However, we need to understand that if a child begins to study three or even four foreign languages ​​at the same time - this is an additional stress for the child's body and for their nervous system. You need to have a responsible approach to the language choice. It should be based on communication needs and constant practice. For example, it is extremely difficult to learn English, Japanese and Spanish from birth, since the probability of using these languages ​​in everyday life at the same time, especially in our country, is extremely small. In our international kindergarten, we are certain that it is only necessary to learn the languages which will be in demand in real life.

The best way is to take one additional and universal foreign language. It is not a secret for anyone that English is the international universal language of communication. And the most favorable time for learning foreign languages ​​is the pre-school period.

Those children who, at preschool age, begin to learn English are better at developing their memory, attention, and intellect. They build an interest in learning a foreign language, and there is also reduction in the language barrier.

Children at an early age learn languages easily, and it is important not to lose time, because after seven years old, to start learning a foreign language from the beginning may not be as effective as from birth.

Classes with children of preschool age, experience foreign languages in a fun way. The target of this form of education is aimed at raising interest in the language and the development of the child's communication skills. The games helps the child become acquainted with the outside world. While playing, children can easily learn to formulate their questions, respond to them, express their emotions, defend their point of view, and they also learn to transfer important and necessary information to the educator.

The child learns through speaking.

The educational process takes place in a comfortable environment for the students. During classes, breaks are made for drawing and outdoor games, which are also connected with the development of a new language. Also, children can work together with their parents using different books, educational videos, songs, poems, cartoons, fairy tales and thematic pictures, despite the fact that we do not set homework assignments.

Many parents believe that the child does not need a foreign language at all until they learn their native language.

It's a misconception. Children have very good memorizing ability, they easily learn new information and build mental chains. This mechanism does not work with adults. Kids love to compare, that's why they often compare new words learned from a foreign language with words of their native language. Children love to share new knowledge, skills and abilities.

In our kindergarden, children learn the language in accordance with the weekly themed blocks on a unique MIPC program. This allows you to devote sufficient time to study the material from various aspects of child development.
We want to remind you that there are no children who lack language skills. Psychologists recognize the preschool period as the most favorable period for learning a foreign language. Do not doubt the abilities and talents of your child, do not be a barrier in their development, and at the same time do not force the child to do what they don't like. Listen to your children and be closer to them. Children are our future!