Welcome to our kindergarten!
Watch video about us!
Moscow International Preschool is a special world where developmental activities are transformed into magical adventures to fulfill children's dreams! Each visit to our kindergarten is an unforgettable and enjoyable experience.

Children's education at Moscow International Preschool is based on a special international preschool curriculum, which is aimed at the comprehensive development of a child, their intellectual, creative and physical abilities. Our bilingual kindergarten follows the highest international standards that guarantee the quality of the educational process.
Efficiency of education process is based on three important principles:
Holistic education
We offer your child a safe and friendly environment to develop through the Moscow International Preschool Curriculum. In accordance with the curricular, we provide interactive, educational and sensory activities and pay special attention to the physical and psychological development of a child.
Bilingual education
Child development and educational activities are conducted by native English teachers. The most effective way of learning foreign languages is through immersion. There are many expat children among our pupils, that's why all the children choose English as means of communication, practicing it every day.
Child-centered approach
Your child will learn to make friends and socialize in an international environment, to overcome difficulties of primary socialization with peers, and will become more independent. Experienced and attentive teachers carefully prepare your child for school, make learning fun and nurturing children to love learning and helping them to grow and reach their full potential.
These principles help us to achieve the following results:
Our graduates succeed in entering both international primary schools and classical Russian schools. Children are fully prepared both emotionally and academically to meet school expectations. The experience we give our children provides the foundation for the skills children need to thrive at school.

Children are able to see the world in all its diversity.

A child becomes a whole person, gains responsibility and is able to make decisions independently.

A child can easily interact with his/her peers, improving communication skills.

Children broaden their personal enrichment, develop command of vocabulary and have a large set of useful skills.
More than that, Moscow International Preschool is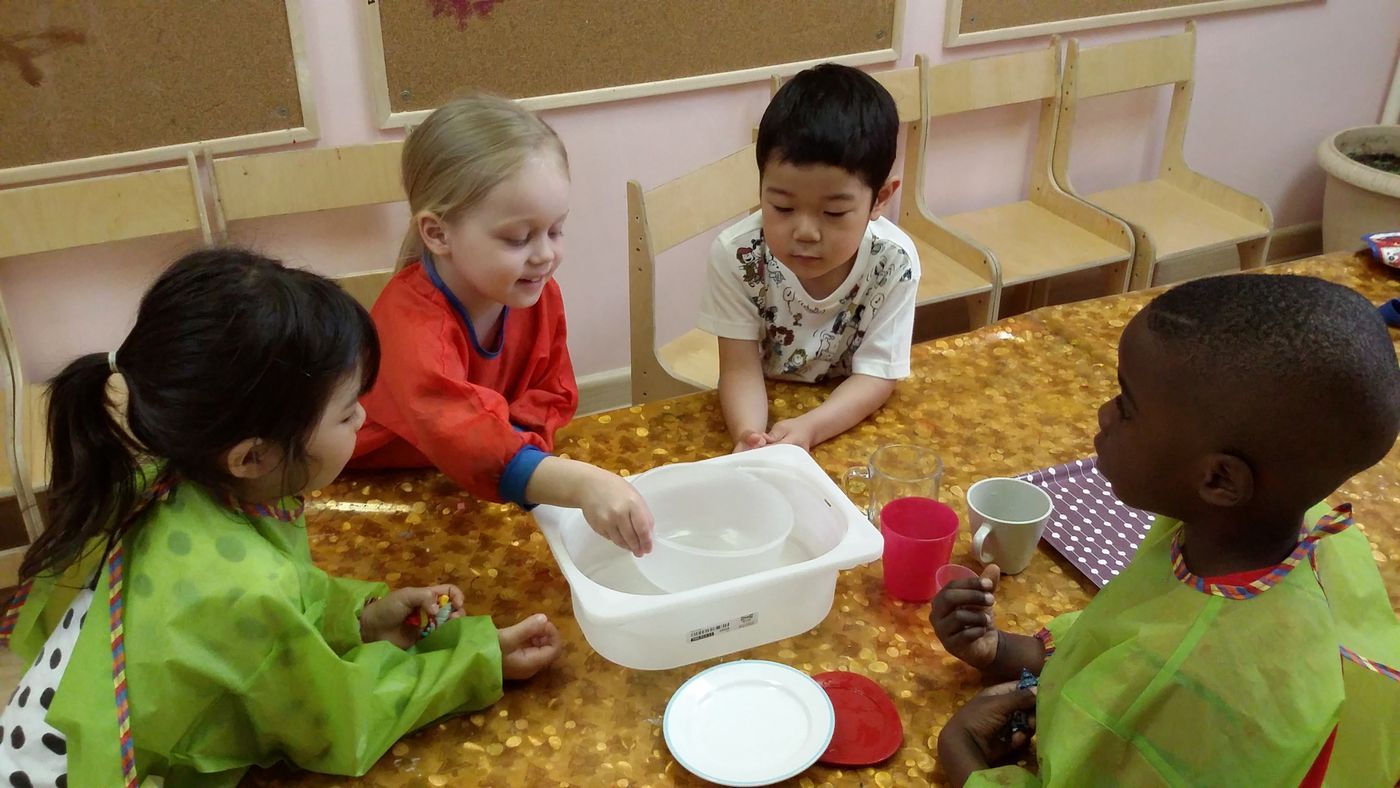 Friends from all over the world
Europe, Asia and Africa!
Four meals daily
We care about children's health, that is why we provide freshly cooked, non-processed, well-balanced meals according to a child's bodily needs. All products used are strictly controlled and meet high standards. We encourage the children to develop healthy eating habits and ensure that they receive a well-balanced diet.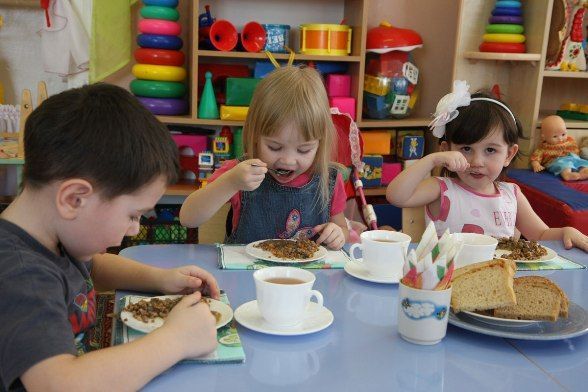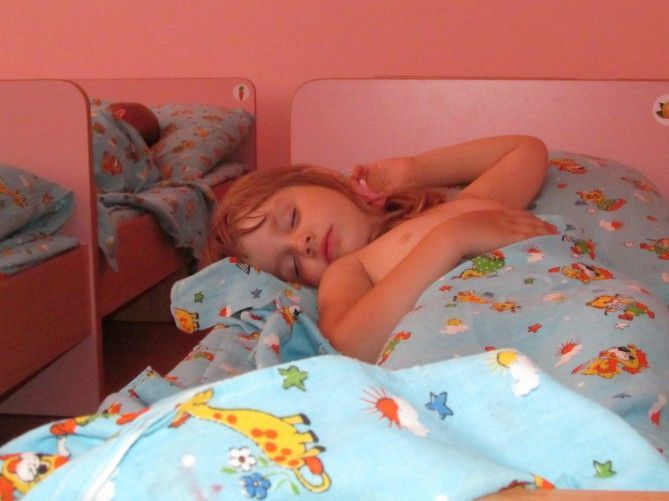 Naptime
Naps play an important role in healthy sleep patterns of children, that is why our supervisors encourage and stimulate sleeping habits, airing bedrooms before naptime and helping children to relax and fall asleep easily by reading bedtime stories.
Outdoor activities
Interesting and fun sessions outdoors are provided with a strong focus on security. Our staff members supervise children outdoors to ensure safety. Before going outside children put on high visibility vests so that they can be easily monitored.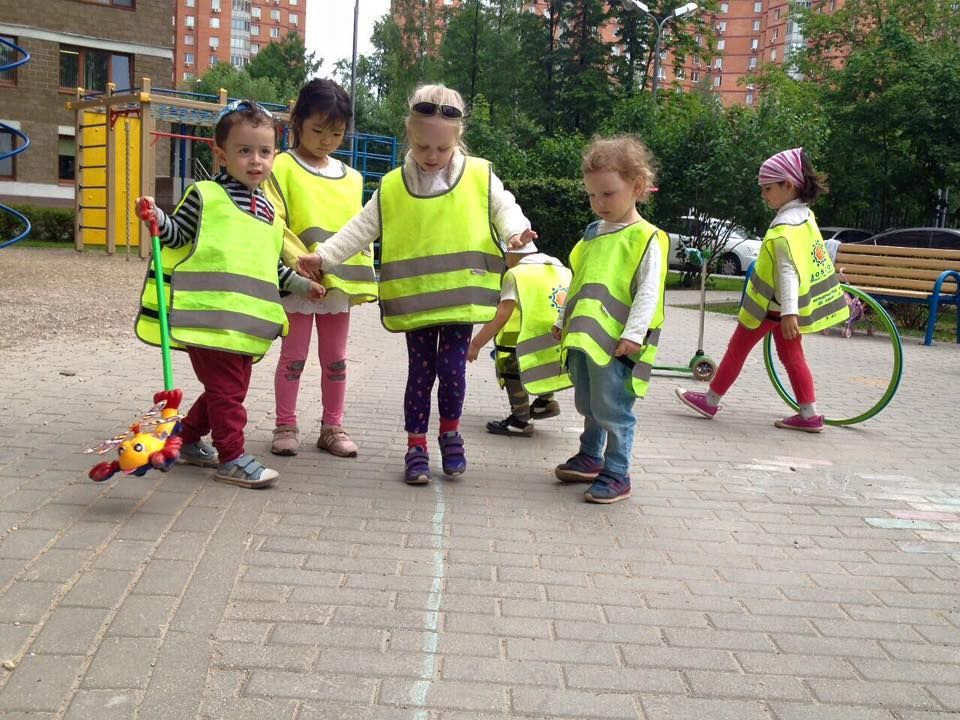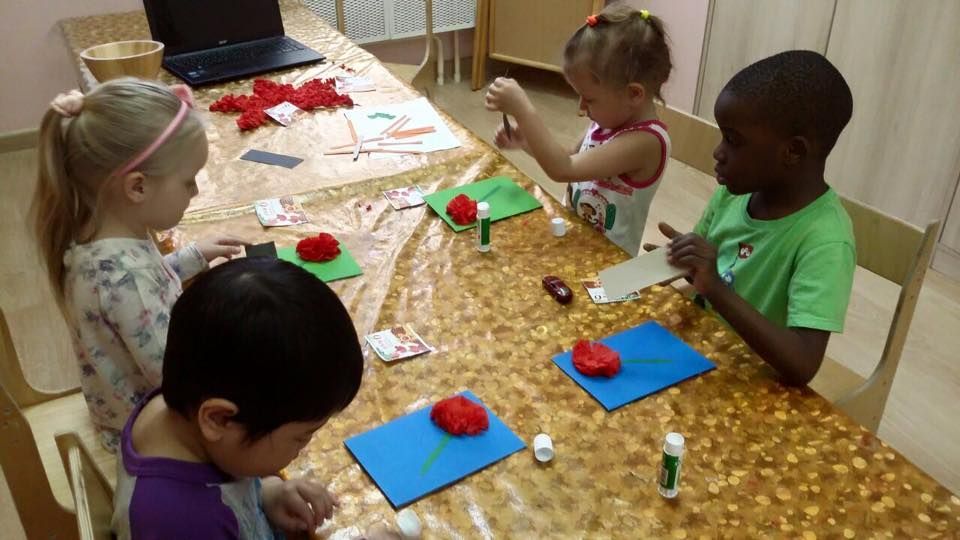 Activities for every taste
Creative arts, music, dancing, cooking, English and French with native teachers, speech therapy classes, school preparation and many more interactive activities are provided in highly resourced classrooms keeping children excited about learning and enthusiastic to return to the kindergarten each day.
Safe environment
CCTV cameras are in operation, while qualified and trained kindergarten staff follow safety rules carefully. We monitor every child's health on daily basis using supervisors and a pediatrician to ensure the safety and security of your child at our kindergarten.
Official status
Moscow international preschool is licensed with the Ministry of Education of Moscow.
| | |
| --- | --- |
| Address: | 73 Udal'tsova street, Moscow, Russia |